Turn one star into five stars.
Receive detailed customer feedback in any channel, tied to specific interactions, delivered to stakeholders in real time.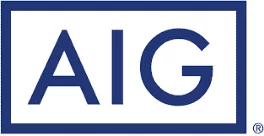 Real-time voice of customer feedback you can act on.
Collect actionable feedback insights from customers and act instantly on interactions that make a tangible difference in your customer experience.
#1: Prompt instant feedback.
Customers are more likely to answer surveys in their last channel. Now you can meet them, no matter what that channel is. Launch surveys anywhere—IVR, SMS, email, and web—to capture valuable feedback in the channel most suited for customers.
Multi-channel surveys Post-call feedback
#2: Close the loop in record time.
Feedback is only as good as its ability to be acted on. Flag issues in real time to enable relationship managers to immediately resolve complaints and exceed expectations. Notify them automatically via Slack, Teams, email, or Genesys.
Real-time alerts Workspace notifications Keyword flagging Sentiment analysis
#3: Feedback built for the contact center.
Contact centers are the frontline to your customers' interactions, so we built Mindful Feedback to work directly with CCaaS platforms like Genesys Cloud to easily deploy surveys right from the IVR and get customers in a survey before the call ends.
CCaaS integrations Instant transfer IVR surveys
#4: Start working smarter.
Analyze historically and in real time. Built-in dashboards help you and your team understand issues and uncover customer feedback trends, revealing granular and big-picture insights.
Real-time analytics Interaction detail Scheduled reports
All there is to know about knowing your customers.
In 2021, we added the Voice of Customer platform Survey Dynamix to our company (read the acquisition news here) and we're very excited to fold its capabilities into our ecosystem as Mindful Feedback.
Overview of Mindful Feedback
Key benefits, features, and an overall introduction to this real-time insights and feedback tool.
This is how we think.
Learn about how we approach the voice of the customers and surveying.
Learn more about real-time insights.
Get in touch with our team to learn more about Mindful Feedback and see how instant feedback can improve your customer interactions.